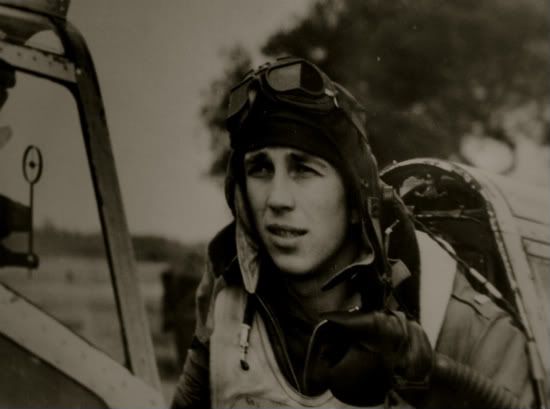 I know he would slay for me because he told me he would, and I'm pretty sure this man is a man of his word.
The fam recently paid this slayer a visit. I've never been in such awe of a person before. Uncle Jack is a veteran of three wars - WWII, Korea, and Vietnam. He was a fighter pilot. He tells jaw dropping, can barely breath for fear of missing one little detail, stories. He plays the trumpet. He misses his wife terribly, who recently passed at the age of 90. He's sharp as a tack. And he basically defines the word cool.
After a couple hours of visiting and story telling, it was time to go. Uncle Jack was saying his goodbyes to us, and when it was my turn, he held me there and said, "I would do anything for you. Who would you like me to slay?" I guess my eyes did it for him, and he made this incredible statement. I never knew my eyes had such power! There isn't really anyone I need slain right now, but I'll keep it in mind Uncle Jack.
We left and I had to hold back the tears. He waved to us from his porch, we drove away, and I had to hold back tears. I remember holding my husband's hand in the car and I knew that I was more in love with him than I was before we walked into Uncle Jack's front door. Something about visiting this man made me love my people more than before. Maybe it is the perspective he has on things. Maybe it was his stories about his trumpet and how it saved his life on more than one occasion. Maybe it was the way he got emotional when he spoke of his wife and how much he missed her. Golly, I don't know what it was, but I fought back tears the entire visit, and now I can't wait to visit with Uncle Jack again.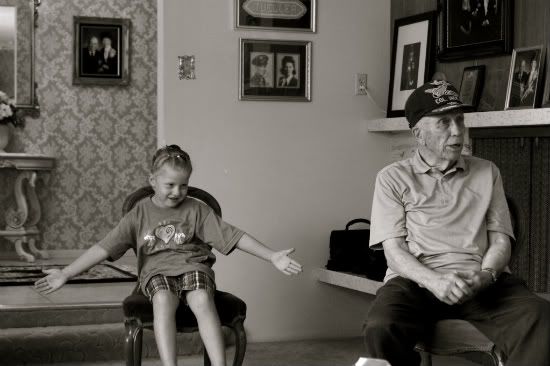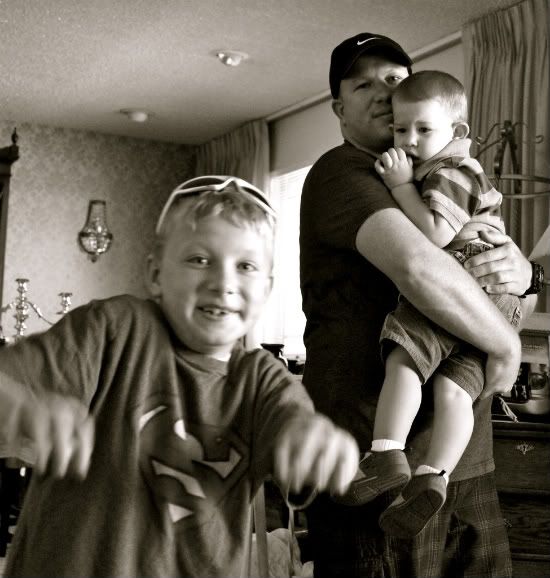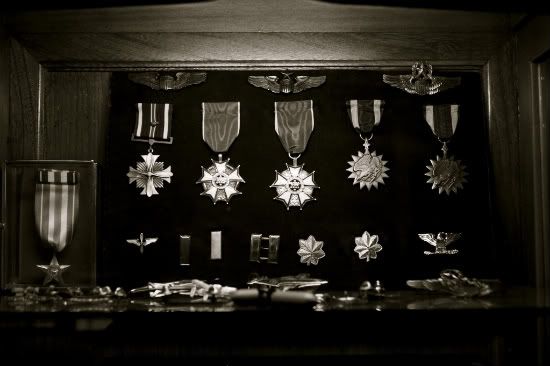 If you'd like to hear from Uncle Jack himself, click
here
.