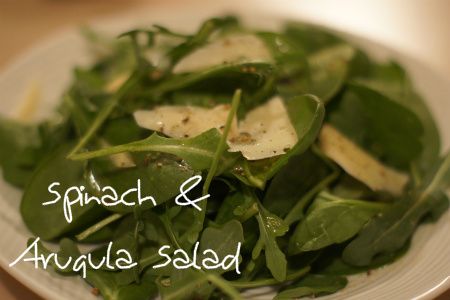 This is it, my favorite of favorites. It's really simple and healthy too! Here's how I make it.
arugula and spinach mix
freshly grated parmesan cheese
fresh lemon juice
extra virgin olive oil
freshly ground pepper
I really am not good at measuring, so I usually just drizzle a little oil, squeeze a bit of lemon and call it a day. And I could eat this salad every day, but that's just me. Enjoy!