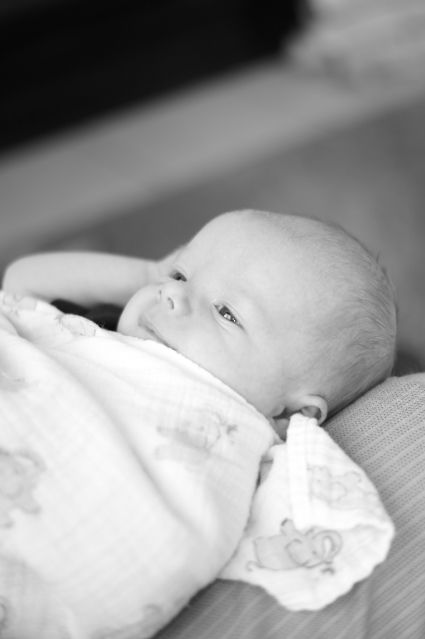 Here's our sweet boy, Jett Spencer Rogers who decided to come into this world a day early and face up, which made for an interesting delivery. And by interesting I mean five hours of pushing. It came down to one last push, just one before my doctor threw in the towel, called it a day, and wheeled me into the OR for a C-section. His words to me were, "This is your last chance. Push like you don't want a C-section. " Well OK doc. And with some help from my husband, that's exactly what I did. We were all relieved when his head popped out followed by the rest of him. He was here at last.
Jett weighed in at 7 pounds 6 ounces and was 19.5 inches long. Perfection.
Being a mother to such a sweet little spirit feels like a dream. I still can't believe he is here, that this is real. I feel so honored and blessed to be in this place. To see my
husband become a father again and to see my stepchildren dote on their baby brother is indescribable. This experience is everything I hoped it would be. I love being a mom. I love being Jett's mom.